Team Event Volunteering: REPLANTING ON MOTUIHE ISLAND - DECEMBER 2018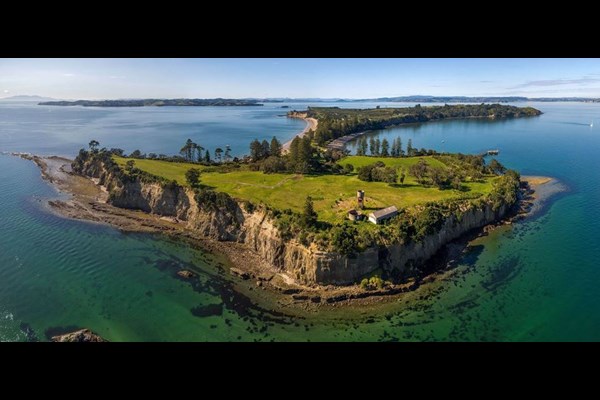 Team Event Volunteering: REPLANTING ON MOTUIHE ISLAND - DECEMBER 2018
Motuihe Trust
Estimated Time: 6 - 7 Hours Over 1 - 1 Days

The Motuihe Island Trust, assisted by volunteers is replanting the island helping to restore native flora and fauna. Motuihe Island was declared pest free in 2005. The eradication programme removed a number of introduced animals from the island that were destroying native plants and wildlife. We are looking for TEAMS of volunteers to help with replanting on the island ideally a minimum of 10 to a maximum of 75. NOTE: This is a team opportunity and it is preferable that you apply as a team rather than as individual volunteers. Please choose a "team leader," or point person, to apply for this project on behalf of the whole group. When applying, please state where your team are from when applying, the number of volunteers interested and preferred date. VOLUNTEERS ARE NEEDED WEDNESDAY 5 DECEMBER AND THURSDAY 6 DECEMBER
Working location
Motuihe Island sits between Rangitoto and Waiheke. It's a ferry ride of about 1 hour to the island. The ferry is the Redboats which leaves from pier Z, Westhaven Marina (just past Swashbucklers) and leaves at 9am sharp. Parking: There is a big, pay and display, car park at Westhaven Marina and a few mesh fences where you can lock your bike
Proposed project steps with time estimates
Activities include three options: planting, weeding or nursery work. That is planting native tree saplings on the island, cutting down invasive weeds and general planting/potting up/weeding etc work in the plant nursery.
You will need to wear outdoor 'gardening' clothes and stout closed footwear.
9am depart for the ferry. Activities will start around 11am. Lunch around 1pm with the ferry leaving the island at 3.30pm
NOTE: There will be a charge of $25 per person to pay prior to the volunteering day. Your team contact can organise this direct with the Volunteer coordinator at The Motuihe Island Trust.
What We Have In Place
All equipment is provided ie gloves, saws and even some gum boots
Food and drink:
There are 2 BBQ if you want to bring food* out but bring snacks/sandwiches n.b there are no bins so 'take back what you bring'
Water is good to drink on the island. Best to bring an empty water bottle and fill up at the nursery.
Nursery has a kettle and coffee/tea/milo
Toilet:
Doc toilet block near the wharf.
---
Motuihe Trust
Animals
Children

Auckland
Mission
To restore and enhance the native environment of Motuihe island for all to enjoy
What we Do
Plant trees, organise the nursery, clear invasive weeds, and generally return the island to its natural, native state.