Team Volunteering: Improving ZEALANDIA for the future - 25 JANUARY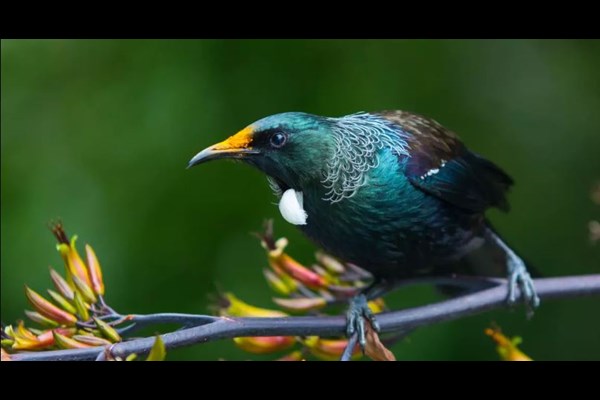 Team Volunteering: Improving ZEALANDIA for the future - 25 JANUARY
ZEALANDIA
Estimated Time: 6 - 6 Hours Over 1 - 1 Days

Zealandia's fence is 8.6km long, and covers an area of 225 hectares. We have 3 to 4 rangers in charge of all of the maintenance of the tracks, drains, fence, and vegetation which is a lot of work! We depend on volunteers to assist with these tasks. Zealandia take on groups of between 5 (min) to 15 (max) people to work on re-vegetation, vegetation clearance, track maintenance, drain building, and anything else that might come up which helps improve for the future. WHEN: Friday 25 January NOTE: This is a team opportunity. Please state where your team are from when applying
Working location
Zealandia, Karori, Wellington
Proposed project steps with time estimates
Arrive 9am
Tasks will be decided on the week before. The jobs are usually really satisfying, and are often quite a bit of fun.
The type of work has the ability to be diverse, with anything from track maintenance and vegetation control to splitting wood and painting. There are no rainy day options, but in the event of cancellation, due to weather, a new date can be arranged.
Finish 3pm
Bring: Lunch, a drink, tramping boots or similar hard wearing footwear, appropriate clothing for the weather and a raincoat. It is easier to take clothing off when warm that it is to have nothing to put on when it gets cold and wet. Bring a daypack so you can stow what you don't need.
All of the volunteers coming will need to read our golden rules (copy supplied), and sign a registration form. If there is any medical conditions we should be aware of please let us know in advance.

What We Have In Place
A beautiful environment to spend a fun day in!
Any tools or equipment you may need
Guidance and supervision
We give all of the volunteers a tour of our sanctuary to show off what everyone helps to protect.
A copy of our golden rules will be provided prior to the day
https://www.visitzealandia.com/
---
ZEALANDIA
Animals
Environment

Wellington
Mission
Our ultimate restoration goal is to create self-sustaining ecosystems representative of the pre-human state that existed in New Zealand approximately 1000 years ago. We aim to create a fenced safe haven as free as possible of non-native species, in which we can: Re-establish wild populations of rep
What we Do
ZEALANDIA is the world's first fully-fenced urban ecosanctuary, with an extraordinary 500-year vision to restore a Wellington valley's forest and freshwater ecosystems as closely as possible to their pre-human state. The 225 hectare ecosanctuary is a groundbreaking conservation project that has reintroduced 18 species of native wildlife back into the area, 6 of which were previously absent from mainland New Zealand for over 100 years.