Are You a Brand or Advertising Genius Who Wants to Bring More Joy Into Kiwi Kids Lives?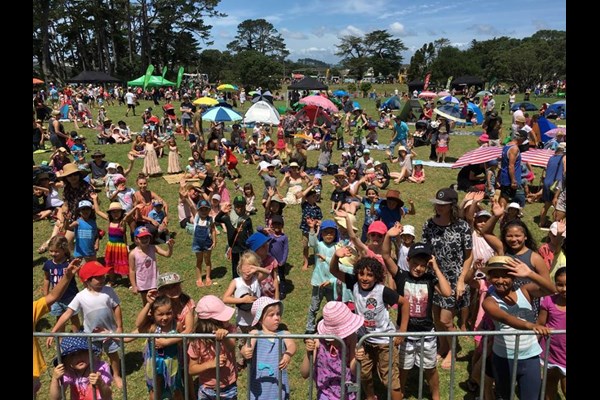 Are You a Brand or Advertising Genius Who Wants to Bring More Joy Into Kiwi Kids Lives?
Kiwi Kids Music
Estimated Time: 10 - 20 Hours Over 1 - 2 Months

Kiwi Kids Music Trust looking to partner with an Advertising Company or Brand Strategist who would like to collaborate with us to build a congruent brand look and feel across all KKM platforms. We've recently been registered as a Trust and outlined our aspirations as a board. These aspirations include creating magical, memorable moments for kiwi kids and their families, and empowering kiwi kids through their involvement in performing arts. As a membership organisation, we also support artists who create music for children. It's our vision to provide a creative and professional launchpad that ensures kiwi artists have a healthy, sustainable and rewarding career. Because we have up-levelled as an organisation, we feel it's time for our brand and voice to reflect this shift. We're also at the beginning stages of creating a new website. Here's what we're seeking support for: Logo update/refresh Creation of style guidelines (to ensure congruency across all media platforms) Guidance/adv
Working location
We can meet over Zoom / Skype and hours are flexible. We'll work around you :)
Proposed project steps with time estimates
An initial planning meeting to discuss KKM vision, strategy and ideal clients to ensure our brand voice and message is clear. (early Oct)
Logo / design revisit (mid-late Oct)
Style guidelines completed (Late Oct)
Any copywriting/messaging complete (Nov)
What We Have In Place
We have a dedicated administration person who will be available for you. We can also gather a small group of the board members together, for an initial meetings so you can gain an in-depth insight into KKM.
---
Kiwi Kids Music
Arts and Culture
Children
Education
Environment
Health - Children
Health - Family
Health and Nutrition
Mental Health
Wellbeing
Wellbeing - Children
Youth

New Zealand wide
Mission
Kiwi Kids Music is an organisation formed to nurture NZ children's music/content creators; and to advance the potential of kiwi kids to live healthy fulfilling lives, through the support of music that's made especially for them – their stories, their songs.
What we Do
The organisation works to provide our members personal and business development workshops; networking opportunities; financial and legal advice; and promotion via our website, social media pages and events, through which they can reach and extend their audience. In doing so we provide kiwi kids and their families local content, made specifically for them, which connects more closely to their community; engendering awareness and a sense of belonging. The music covers all genres and age groups; it entertains, informs, educates and encourages emotion and physical response; participation and fun – all crucial to an individual's wellbeing.