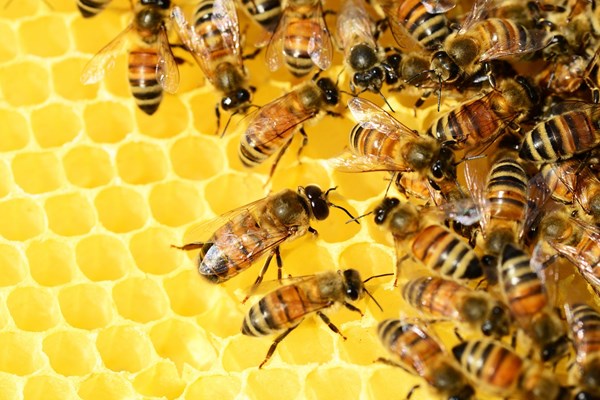 Honey Hero Needed!
The Common Unity Project
Estimated Time: 0 - 2 Hours Over 0 - 1 Weeks

We need a honey hero to promote and sell the honey produced by our Beeple Honey Collective through a variety of avenues (i.e. fundraisers, stocking honey in stores, work place challenges). Selling this honey is one way we can look at funding our work, to reduce our reliance on grants. We estimate this role has a commitment of a minimum of 2 hours per week ongoing. ROLE ACCOUNTABILITIES, DUTIES AND RESPONSIBILITIES - Promote our honey to your networks - Develop, promote and implement our Honey in Schools fundraiser (schools/ECE can buy our honey at a discounted rate to sell for profit through their schools) - Managing schools database, receiving orders, liaising with finance manager around payments, and preparing the order for collection - Investigate potential stockists for Beeple Honey (this could sit alongside promoting other CUPA products) - Creating campaigns (i.e. workplace challenges) - Design a promotional flyer (refresh our current one) - Online promotion
Working location
Wellington and Hutt Valley - flexible on working from and coming in to work with our team in Waiwhetu.
Proposed project steps with time estimates
This is an ongoing role - one you could share with a friend, and one that at certain times (i.e. packing honey orders) you could get a team of mates to come together.
We can work with you on a timeframe and plan.
What We Have In Place
We will provide;
Training, induction and meeting the team
Promotional material already developed
Relevant contacts (i.e. current stockists)
Product list and pricing
Honey In Schools campaign
Honey Hero campaign (workplace challenge)
We have a system in place already and we just need someone to take the reins and manage this on our behalf. A really fun project!

---
The Common Unity Project
Lower Hutt
Mission
Our goal is to mobilise our communities around an urban-based farm project in order to feed our local children, as well as grow skills and leadership within local families of Lower Hutt.
What we Do
Community Unity Project is a community-based, urban farm project that grows food, skills and leadership with local families in Lower Hutt. We are a registered charity that works collaboratively with Epuni Primary School, a little school with a big heart, in Lower Hutt. We grow food on a disused soccer field - enough to feed our children of Epuni School three times each week. We invite our parents and wider community to come to school each day and learn, share and educate one another. In turn, this has become a collective response to meeting the needs of our children and developing our own resilient solution within our community.