A flair for fashion photography for our eye catching brochure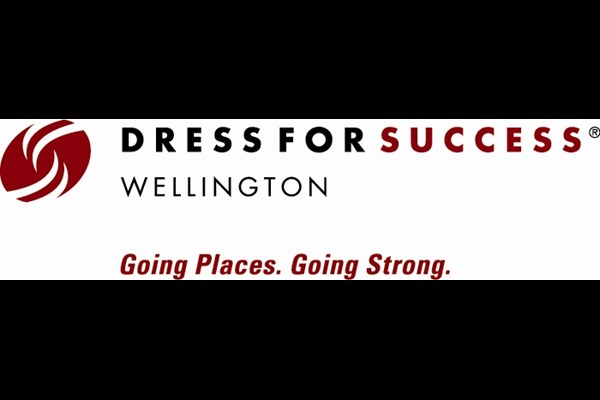 A flair for fashion photography for our eye catching brochure
Dress for Success Wellington
Estimated Time: 4 - 5 Hours Over 1 - 1 Weeks

We are seeking a keen photographer! We are creating a new marketing/promotional brochure and need four different photographs of a client model. The model would effectively become our 'poster girl'. We have little resources in house for professional photography. We currently have a volunteer who is putting a brochure together for us and these photos would be used for the the brochure. We would like to have this project completed as soon as possible as we have a real need for marketing material to promote our work. Having an appropriate brochure will help to ensure women and employment organisations needing our help know what we can offer to help women into the work force and make a huge difference!
Working location
We are based in Wellington and are flexible as to what location the photoshoot would take place. Our office is in the CBD which would be suitable but just as happy if the photoshoot were taken in a studio locally. Our model may be working so preferably outside work hours or hours to suit.
Proposed project steps with time estimates
Step one: Briefing and Planning (1 hours approx)
An overview of our work, requirements and logistics for photoshoot
We need some specific shots of the model and can talk you through what we are looking for. This includes close up shots of the model's upper torso that we can use for the brochure cover, and a full length shot of the same model that we can use for a pull up banner.
Step 2: Photoshoot (1 to 2 hours approx)
Dress for Success Wellington would engage the client model and organise her availability to suit the photographer on the day. Our client model would be styled by one of our trained stylists using a full range of clothing and accessories we have. We would ensure her hair and makeup is already done. The training and styling shot will include the client model and one of our volunteer stylists. We feel using a client model adds authenticity to our message.
Step 3 Post production (2 hours approx)
Time to review or edit the photographs. present photos in a range of sizes and resolution (print and website quality)
As well as being used for all our promotional material, we would like to use the images for our website and social media as well!
What We Have In Place
We currently have an experienced Communication/marketing volunteer with a 'work in progress' brochure. They are keen to work with the photographer on what photos we need to complete it.
We have file shots of volunteers, clothing and accessories. We have a list of possible client models able to do the photoshoot.
Our office would be a good place to do the photo shoot, extra lighting may not be needed. We would have office props that could be used.
We have experienced volunteers able to assist outside office hours.
---
Dress for Success Wellington
Economic Development
Education
Family Support
Health - Family
Housing
Parental Support
Social Services
Wellbeing
Wellbeing - Children
Women
Youth

Wellington
Mission
To empower women to achieve economic independence by providing a network of support, professional attire, and development tools to help women thrive in work and in life.
What we Do
We provide Going Places pre-employment programmes around goal setting, CVs and cover letters, interview training and money matters. Our post employment programmes are around leadership, workplace etiquette, social media, work life balance and career management. We also provide a styling and dressing service. This ensures clients look their best when they attend an interview for a job or to assist those in training or work experience when they do not have work appropriate attire to wear. Once the client finds permanent employment they may return for a capsule work wardrobe to assist them in the first few weeks of work. All our clients are referred from our registered referral agencies and are free to our clients.