KAPAI Dads - Be part of the Dad Revival in 2018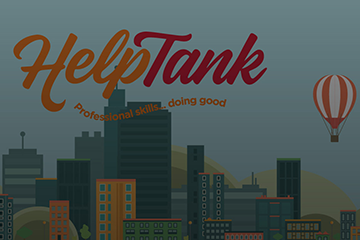 KAPAI Dads - Be part of the Dad Revival in 2018
KAPAI DADS /Kidz need Dadz Charitable Trust Hawkes Bay
Estimated Time: 5 - 6 Hours Over 1 - 2 Weeks

We want to rebrand. Our name is wrong for the work we are doing. Here in Hawkes Bay we are about encouraging Dads, their whānau and their children. We want to see the next generation empowered and ready to go forward and be game changers in the future. Our belief is that the Dad can be an innovator and activator in his childs future. We have a plan and a mission and would love to share this with the person who thinks mmmm, I can do something with this. A long story short, we are part of an organisation stuck in the 80s and we need a new strategy to : connect with families engage with Fathers....... Kapai Dads is the new name, are you keen to be the design for the web, tees, give a little, and also the branding on our Dad Van our next project to take to the streets and animate the communities Fathers, families and kids in a new way of volunteering never seen before... Take the challenge we so need YOU and this is going to take Aotearoa Dads on an epic journey of discovery and fun
Working location
Hastings/Virtual - we are happy to work with someone virtually ie skype, email etc
Proposed project steps with time estimates
- Briefing (1 hour)
- Reading of any relevant organisations information for ideas. Coming up with a few design options based on discussion (3-4 hours)
- completion of final option in different formats (1 hour)
- Final design will be used for the following
Logo, website / FB
cards etc
We would really like this for our launch of our new website !
What We Have In Place
Enthusiasm overload
naming rights to the artist
and thanks to Help tank....spread the love :)
---
KAPAI DADS /Kidz need Dadz Charitable Trust Hawkes Bay
Children
Community Group
Education
Family Support
Family Violence
Justice and Legal Services
Men
Mental Health
Parental Support
Social Services
Violence Prevention
Wellbeing
Wellbeing - Children
Women
Youth

Hawkes Bay
Mission
Encouraging and supporting families through the Dad
What we Do
We contribute to growing healthy families by encouraging Dads to be good Dads....good enough is our expectation..without pressure on having to be great. Fun and active Dads in whatever circumstance, will see their children empowered for the future in so many ways. Parenting Programmes, Education around how to parent through separation encouraging peaceful parenting and communication within the family Weekend Family Workshops, support for parents and their children of all ages to connect together in a fun and interactive way, reintroducing play back into the family.