Help co organise our Christmas fundraiser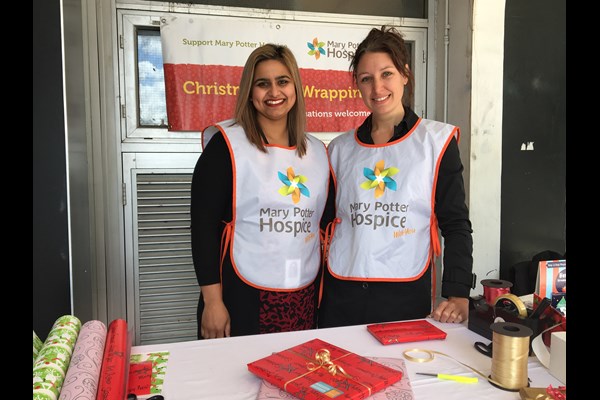 Help co organise our Christmas fundraiser
Mary Potter Hospice
Estimated Time: 20 - 24 Hours Over

We are seeking an enthusiastic organiser to help run our gift wrapping fundraiser in the lead up to Christmas over a two week period. We are seeking someone, reliable and motivated and a bit of a Christmas elf. Every year Mary Potter Hospice organises two gift wrapping stations in the city. You will need to coordinate and roster the volunteers and co manage the day to day operations of the gift wrapping stations. This year the gift wrapping stations will be in operation seven days a week from Saturday 8 December through to Monday 24 December (Christmas Eve). This is our end of year fundraiser and is very popular, fun and well supported by the public. Be part of our efforts to keep palliative care free!
Working location
Wellington - the gift stations will be on Lambton Quay outside Whitcoulls and the other on Willis Street outside Unity Books. Some remote co ordination.
Proposed project steps with time estimates
You would be expected to assist with the rostering of volunteers and communicating to them their requirements.
(4- 6 hours)
Setting up both wrapping stations 3 or 4 days of the week.The Lambton Quay stations starts at 10am and the Willis Street station starts at 10.30am. (2 hours daily)
You may need to help fill gaps in the roster otherwise duties would involve setting up and pack down each day. 2 hours per day (over 6 to 8 days)
What We Have In Place
Roster template
Past years contacts
Procedural documents
All items/supplies required to carry out the gift wrapping
All permissions that have been granted
Email templates – for contacting volunteers
Free car park at James Cook Hotel
Lots of volunteer and corporate support
Support from the Hospice fundraising team
---
Mary Potter Hospice
Community Group
Disability
Disease & Medical Research
Education
Elderly
Family Support
Good Cause
Health
Health - Elders
Social Services
Wellbeing
Wellbeing - Older People

Wellington
Mission
Mary Potter Hospice provides specialist palliative care services, free of charge, for the people of Wellington, Porirua and Kapiti. We care for people and their family or whanau, where a person's illness cannot be cured, is getting worse and faced with a limited time to live.
What we Do
We seek to be alongside, supporting and assisting their quality of life, their dying and their bereavement. In the last year we provided care and support for 869 patients and their families living with a life limiting illness. Our vision is that people in our communities who need palliative care have access to compassionate and and quality care, when and where they need it. We support our patients in their own home, in residential care or at our Inpatient Unit in Newtown. Our three community teams are made up of doctors, nurses, counsellors and therapists who provide holistic care and support. Wherever you are the Hospice philosophy applies: care for the whole person, not just your physical needs but also emotional, spiritual and social needs. The goal is to improve the quality of life that remains, understand what matters most in life and focus on the person and their family.