Work with us to develop our strategy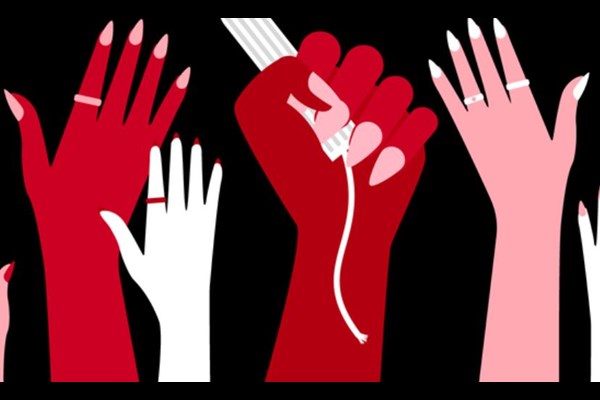 Work with us to develop our strategy
The Period Place
Estimated Time: 18 - 20 Hours Over 2 - 3 Months

***No more applications please ***We need a road map to help build our social enterprise. The Period Place is here to fight period stigma, provide period product and environmental education, and eradicate period poverty in Aotearoa. We now need a volunteer with strategic know how, who can help clarify our mission statements and business pillars, SWOT analysis, identify our goals and develop an action plan. We would appreciate the assistance of a volunteer who can take us through the steps in developing an organisational strategy and plan. We have a long list we would like to work on! Timeline: To start as soon as possible - April 2019.
Working location
We are in Auckland but you can be based anywhere around this rad country! We are flexi with working times, but we could like the project to start as soon as possible and be finished in a timely manner.
Proposed project steps with time estimates
Suggested project steps
1. Brief and planning of working together (1 hour)
2. Volunteer reviews relevant reading materials (2- 3 hours reading and reflecting)
3. Analysis and workshopping - A workshop to discuss the objectives, mission, strategies, SWOT and action plan.
(3-4 hours preparation and meeting)
4.: Writing and recommendations - drafting of the strategic plan using the information that has been gathered to date. (5 hours)
5 Feedback on the draft. ( 2 hours)
6 Delivery of plan - incorporating the feedback and updating the document (2 hours)
We understand there's a lot of work to be done, so are flexible on the time frame and commitment of the volunteer to help us.
We need the full kit and kaboodle;
- tightening our mission statement and business pillars
- SWOT on the period industry in NZ
- situational analysis on where we fit/think we fit
- Goals
- KPIs, internal and external
- target stakeholders/customers, period product providers themselves, education providers, social audiences, event stakeholders, customers for us if we launch online shop etc
- competitive analysis/advantage
- marketing plan (can come later)
- team/HR, in terms of ensuring we have the team to implement all the visions and the dreams
- operations plan
- financial projections, this is huge focus for us right now as we have no income
What We Have In Place
www.theperiodplace.co.nz is our website, please take a look
All of our social handles are the name 'theperiodplace'
facebook.com/theperiodplace
twitter.com/theperiodplace
instagram.com/theperiodplace
We also have our own business plan/stuff we have been working on for the last year that can be used as a starting point!
---
The Period Place
Accessibility
Community Group
Education
Environment
Health
Wellbeing
Women
Youth

Auckland
Mission
Smash period stigma in society, educate people on healthy period products and the environmental impacts of periods, and eradicate period poverty in Aotearoa.
What we Do
Smash Period Stigma. - We Believe The Fight Starts With Using The Right Terminology And The Right Language To Describe Periods - You'll Find No Fluffy Terms And No Analogies To Hide Behind Here - We Provide Free Events And Welcoming Public Spaces For People Of All Genders, Cultures And Ages To Learn About Periods Provide Education. - We Provide Aotearoa With Information On Healthy Period Product Options, On Personal Health And Menstrual Care, On Sustainable Period Products And Environmental Impacts - We Have Begun Work On Finding Out The True 'period Status' Of Aotearoa - From A Micro Level To Where We Are Placed In The World Eradicate Period Poverty. - We Champion Brands In This Market That Give Back To The People Of Aotearoa - From Local Manufacturing And Buy-one-give-one Models, To Those Who Distribute A Portion Of Profits - We Are Taking This Human Rights Issue To The Top - Talking To Mps And Lobby Groups About Period Poverty Issues And Solutions