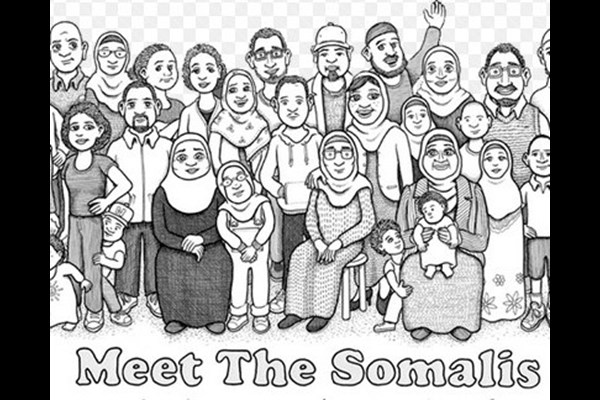 Help us develop a logo
Canterbury Somali Association (Jaaliyada Somalida)
Estimated Time: 9 - 10 Hours Over 2 - 4 Weeks

The Somali community in Christchurch has established a community association and we would like your help on the road to developing an online presence. We need a volunteer with graphic design skills to create our first logo and give some guidance on our brand. We are a small committee who have little expertise in design so we would like a volunteer who can bring us your creativity and great ideas. We are an incorporated society, representing around three hundred people of Somali Heritage in the Canterbury area. There have been a number of attempts in the past to get an association up and running, but all have not done well. In the aftermath of March 15 we really need for this to work for us so we can be an active part of the wider community, be more visible and also have the ability to advocate on behalf of our members, We would love your input to start us on the road to developing our logo and brand.
Working location
Christchurch or could be remote as well
Proposed project steps with time estimates
Initial contact and discussion 1 hour
Prep of design drafts/concepts 4- 6 hours
Discussion and feedback on drafts 2 hour
Prep of final drafts 2 hours
if you have time to develop some banners for FB that would be much appreciated.
What We Have In Place
To be discussed
2 members of the committee to work and review drafts
---
Canterbury Somali Association (Jaaliyada Somalida)
Good Cause
Wellbeing

Christchurch
Mission
To promote and protect the interests of the Somali community (Jaaliyada Somalida) who live in Canterbury .
What we Do
We provide an effective bridge between the community and the wider New Zealand community. We advocate on issues affecting the community by engaging in social and political processes, enabling families and individuals to achieve the opportunities available within New Zealand Society. We organise events and functions which mark important events in Somali culture and can provide help, advice or counsel to both individuals and groups of people in the community