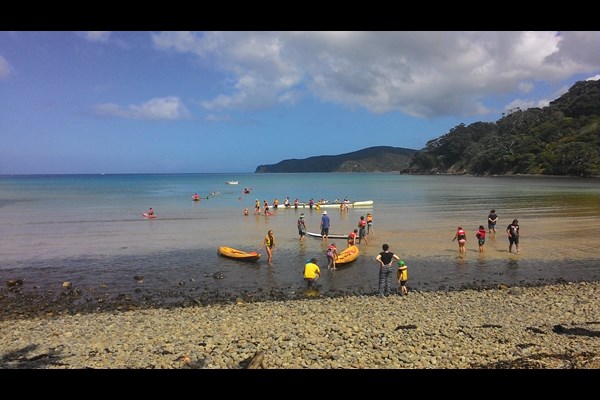 A new look SEA
Sea Education Aotea Charitable Trust
Estimated Time: 7 - 11 Hours Over 1 - 2 Weeks

The Sea Education Aotea (SEA) Trust, based on Great Barrier Island, needs decent, WOW branding. A logo would be an amazing start! Your help will make a difference because we don't yet have a web presence or use social media. Creating a logo and branding would be the first steps needed!
Working location
We are based on Great Barrier Island. Happy to use skype or zoom or Whats App etc. However, I am flexible as sometimes I am in Auckland and could meet up if you are Auckland based
Proposed project steps with time estimates
Brief and overview of our Trust, discuss some ideas, (1 to 1.5 hours)
Draft some ideas to present to organisations (4- 6 hours)
Discuss ideas and feedback (1 hour)
Finalise (1-2 hours)
(Project steps and timeframes can be guided by the volunteer)
Helping with overall branding guidelines may be more time.
What We Have In Place
We don't actually have a website or a Facebook page.
I am hoping to set up the latter this week however.
Though the Trust has existed since 2004, this has never been done.
As getting funding has gotten harder, it is of utmost importance now as part of our Marketing Strategy.
---
Sea Education Aotea Charitable Trust
Children
Community Group
Education
Environment
Health - Children
Sport
Wellbeing - Children
Youth

Auckland
Mission
Our Vision Statement: To educate, train and encourage children and adults on Aotea | Great Barrier Island in water sports, water safety, maritime and marine environmental education.
What we Do
We educate the primary school students on Aotea | Great Barrier Island on how to be safe on, in or near water by: - organising swimming lessons then a Swimming Sports Day, - training our volunteers via Swimming NZ who deliver their SwimStart programme, - assist with surf lessons in collaboration with the Aotea Boardriders Club, - organise for Yachting NZ to train our volunteers on how to teach the students how to sail, - organise a Learn to Sail programme over the summer school terms for the primary school students, - to choose a Sailor of the Year, who is awarded and given the opportunity to go to a sailing course in Auckland, - run weekly kayaking lessons over the summer months and during the school holidays, - organise visits from Coastguard, Waterwise, Drowning Prevention Auckland, Surf Life Saving NZ to give our students boat and beach safety skills, - provide maritime and marine education over winter, - organise a sailing regetta at the end of summer! All as funding allows.