A new look needed for a newly redesigned rite of passage programme for teenage boys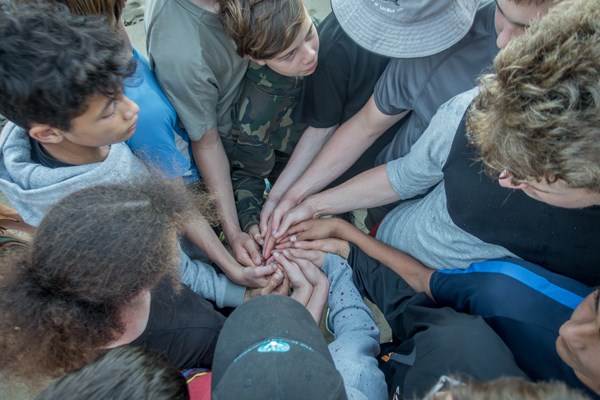 A new look needed for a newly redesigned rite of passage programme for teenage boys
Pathways to Manhood (under Essentially Men)
Estimated Time: 12 - 18 Hours Over 1 - 2 Months

Currently the Pathways to Manhood programme has an information page on the Essentially Men's website (our umbrella charitable trust), but we need to develop our own brand so we can promote our rite of passage programme for boys. We need a volunteer with graphic design skills to help us develop a logo, help decide on some basic branding to use on a brochure which we would like you to help create too. We would love to tell you about this special programme and how much it makes a difference in families' lives, and talk through how you can help us. Can you assist us with letting more boys and families know about the great opportunities we offer?
Working location
If you are based in Wellington we can meet up, otherwise we are happy to work virtually with a volunteer. I am very flexible on when and where.
Proposed project steps with time estimates
Brief - Volunteer(s) discusses with me what kind of feel Pathways wants for logo and brochure.
Volunteer(s) present logo ideas.
Co-ordination group discuss.
Feedback given to volunteers.
Amend and finalise logo and give content and ideas for brochure using newly developed branding.
Finalise after feedback and edits.
What We Have In Place
Out of date website and brochure. Updated content.
Ideas and information for brochure.
---
Pathways to Manhood (under Essentially Men)
Wellbeing - Children

Auckland
Mission
Initiating transformation, empowerment, and authenticity through rite of passage.
What we Do
Pathways to Manhood is a boy's rites of passage programme that creates a dynamic, powerful experience for youth which challenges, encourages, and inspires them towards a positive manhood at the most risky time of their lives. Begun in 2002, Pathways is an exciting inner and outer adventure of lasting impact over four days in a remote coastal setting. All boys are accompanied by a significant male from the lives (e.g. father, uncle, stepfather, grandfather, family friend – or a mentor that Essentially Men can arrange).