Develop integration between the conservation systems iNaturalist and EcoTrack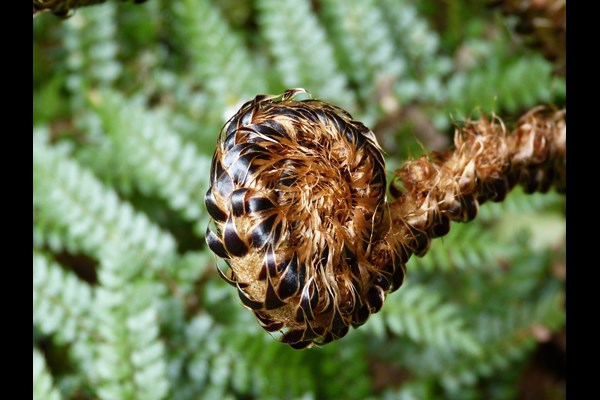 Develop integration between the conservation systems iNaturalist and EcoTrack
EcoEngage.NZ
Estimated Time: 164 - 200 Hours Over 16 - 30 Months

We are looking for a super committed developer to integrate conservation data between the iNaturalist.NZ and EcoEngage.NZ systems. Volunteering your developer skills can make a huge difference to conservative outcomes. The task is to develop APIs in EcoTrack to allow real time integration of relevant conservation data using the iNaturalist APIs in consultation with the EcoTrack team. This project will provide vital support for the volunteers and community groups working to improve NZ's native biodiversity. The integration of the systems will enhance conservation outcomes through pest control, planting, protecting naturally regenerating species, reducing the risks of kauri dieback and other many other activities. The project can be broken up into the following phases: - work with the EcoTrack team to define the requirements - understand the iNaturalist APIs and design suitable EcoTrack APIs - develop and test EcoTrack APIs in consultation with EcoTrack specialists
Working location
Most work can be done from your own desktop. Meetings usually occur in Birkenhead, Auckland but we are flexible about this.
Proposed project steps with time estimates
Systems familiarisation - 8 hours over say up to 2 weeks
Solution definition - 16 hours over say up to 3 weeks
Prototype development - 20 hours over say up to 3 weeks
Progressive implementation of integration from iNaturalist to EcoTrack - 40 hours over up to 8 weeks
Progressive implementation of integration from EcoTrack to iNaturalist - 40 hours over up to 8 weeks
Project documentation and handover for ongoing maintenance - 20 hours over up to 4 weeks
These estimates are very approximate based on a moderately experienced developer working in their spare time. An experienced developer with more time available could complete the work more quickly. There are other integration and development tasks which could also be tackled.


What We Have In Place
iNaturalist is a highly developed system based at a university in the US. It has an existing set of API's to allow integration. It already accepts data from other systems including the NZ Find-a-Pest system. It has well developed systems allowing eg (1) species recognition from photographs and (2) expert confirmation of species identification
EcoTrack is a NZ based system that has been in use for over two years. It has modules allowing the reporting and management of pests (both environmental weeds and predators), event management and reporting, biodiversity reporting. It has previously developed interfaces with other systems using APIs. This work would be expanded on to develop the iNaturalist integration.
---
EcoEngage.NZ
Community Group
Environment
Good Cause

Auckland
Mission
EcoEngage is a collaborative volunteer group set up to develop and support conservation software that will allow conservation groups to operate more efficiently and collaboratively - reducing the desk work and maximising conservation outcomes and the sharing of information.
What we Do
Our volunteers help to develop the conservation software EcoTrack.nz and to integrate it with other tools such as iNaturalist, CatchIT and relationship management systems. We are looking for business analysts, developers and support staff for specific projects and for ongoing support and development work. We would welcome volunteers with relevant experience and skills in helping to provide better, more integrated systems for conservation volunteers and groups.