Team Event Volunteering: Replanting on Motuihe Island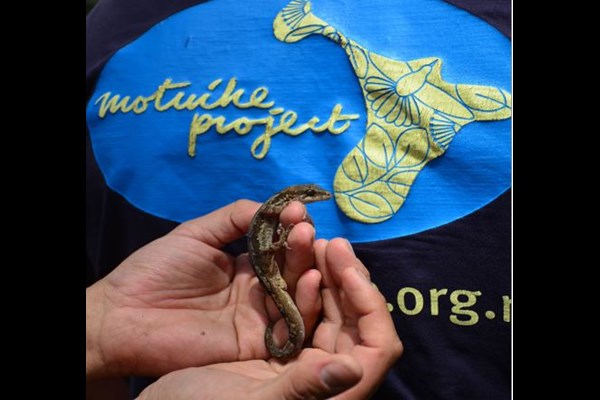 Team Event Volunteering: Replanting on Motuihe Island
Motuihe Trust
Estimated Time: 8 - 8 Hours Over 1 - 1 Days

The Motuihe Island Trust, assisted by volunteers is replanting the island helping to restore native flora and fauna. Motuihe Island was declared pest free in 2005. The eradication programme removed a number of introduced animals from the island that were destroying native plants and wildlife. We're on a mission to do our bit for the jewel of the Hauraki Gulf and you're most welcome to join in. We are looking for a team of volunteers to help with replanting on the island on Wednesday 18th November 2020. We'll weed whacking, track clearing, in the nursery, and enjoying the island!
Working location
Motuihe Island sits between Rangitoto and Waiheke. It's a ferry ride of about 1 hour to the island. A ferry leaves from pier Z, Westhaven at 8.45 so please be ready at pier Z from 8.30. There's plenty of carparking at pier Z ($20 for 24 hours). Bikes can be chained to the mesh fence. We leave the island at 3.30pm and aim to be back at pier Z around 4.30pm. The ferry trip is about an hour each way. A new challenge is that the island wharf is closed for repair. So, the added excitement is getting from the ferry (Dreamweaver) to and from the island in a tender. Prepare to get your feet wet.
Proposed project steps with time estimates
Activities include three options: planting, weeding or nursery work. That is planting native tree saplings on the island, cutting down invasive weeds and general planting/potting up/weeding etc work in the plant nursery.
You will need to wear outdoor 'gardening' clothes and stout closed footwear.
What We Have In Place
Food and drink:
There are 2 BBQ if you want to bring food* out but bring snacks/sandwiches n.b there are no bins so 'take back what you bring'
Water is good to drink on the island. Best to bring an empty water bottle and fill up at the nursery.
Nursery has a kettle and coffee/tea/milo
The contribution for a return ferry ticket, conservation equipment, use of BBQ etc is $20pp.
Toilet:
Doc toilet block near the wharf.
All equipment is provided ie gloves, saws and even some gum boots
---
Motuihe Trust
Animals
Children

Auckland
Mission
To restore and enhance the native environment of Motuihe island for all to enjoy
What we Do
Plant trees, organise the nursery, clear invasive weeds, and generally return the island to its natural, native state.