Legal Help needed to get Charity Status!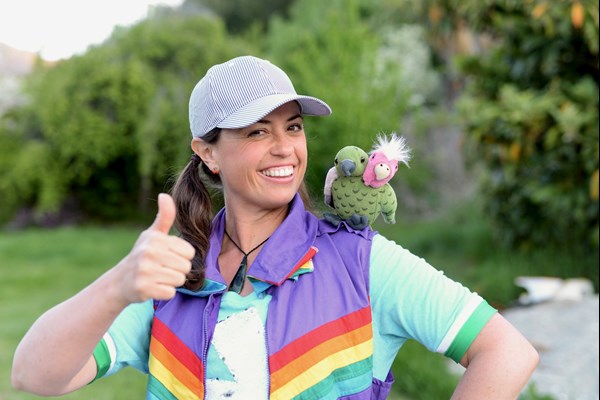 Legal Help needed to get Charity Status!
Waste Free Wanda
Estimated Time: 15 - 20 Hours Over 1 - 2 Weeks

Founded, written and performed by award-winning musician Anna van Riel, Waste Free Wanda is a one-woman musical that arms children with the tools and knowledge to help reduce waste at home in their community. Through the use of songs, actions and theatre Waste Free Wanda shows support young viewers to make a positive change around single use plastics and biodiversity. Launched in February 2020, the show has sat under the banner of non-profit group Plastic Free Wanaka. As it gathered momentum, the need to expand the service to further support schools and communities has become more apparent. Running Waste Free Wanda as a social enterprise would enable the chance to workshops, as well as funding opportunities to children, allowing them to become environmental leaders. It would also support a sustainable performance model in the NZ arts sector, ensuring performers and tour support people are paid. Finding support and advice in this area would be invaluable.
Working location
Online or in Wanaka
Proposed project steps with time estimates
1. Grasp an overview of what the Waste Free Wanda show provides
2. Determine the best approach for Waste Free Wanda (stay under Plastic Free Wanaka, or branch out alone)
3. Determine most effective steps for achieving chosen outcome in terms of charitable status.
4. Set up a manageable model that can be followed and managed effectively for the future.
What We Have In Place
In 2016 I started a group called Plastic Free Wanaka, which supports the Wanaka area in reducing their single use plastics.
We now have charitable status and a committee/board of 4, plus 2 contractors who support us in social media and sales of our reusable bags and takeaway cups.
Currently the growth of Wanda is beyond our capacity to manage, and therefore I (Anna) am managing it alone.
There is potential to bring Wanda more solidly under the PFW banner as the charitable status allows me to apply for funding as a group. However, my hope would be to bring added value to our group in the form of funds and support to help manage the extra workload that shows create eg: invoicing, added work with annual returns, marketing etc.
---
Waste Free Wanda
New Zealand wide
Mission
Waste Free Wanda is an interactive stage show for primary-aged children.
What we Do
This one-woman musical gives young audiences empowering solutions on how to combat single-use plastics and protect our environment, and the confidence to implement them.