Be a part of growing amazing music for NZ children!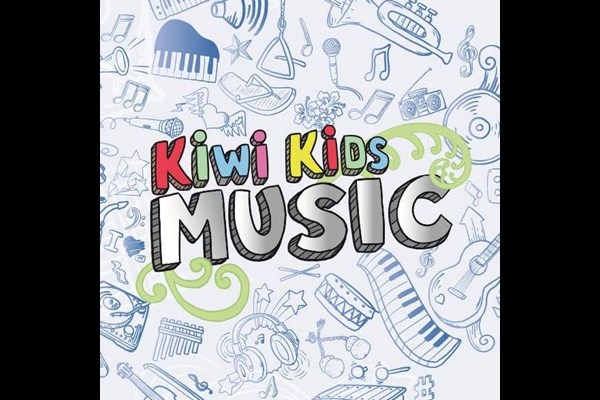 Be a part of growing amazing music for NZ children!
Kiwi Kids Music
Estimated Time: 35 - 50 Hours Over 52 - 156 Weeks

Kiwi Kids Music is a fast-growing collective of NZ singer/songwriter creating music for NZ tamariki. In 2020 our collective has expanded exponentially, with members receiving funding, releasing new albums and music videos and letting the nation know that music content for children is thriving. Covid has thrown us several curve balls, leading to the loss of several of our key board members. Currently our board is made up of performing artists who tour, and are raising young families. As we head into 2021 we endeavour to strengthen and broaden our board and committee with a collective made up of members that stretch outside of our live performers, and invite in new members who can offer a wide range of skills, and are able to offer grounding during times when our artist-based board members are in the thick of a funding application, tour, album release etc. We are excited to welcome new board members to our dynamic collective, and look forward to hearing from you.
Working location
Online/zoom and an annual AGM in person (usually Auckland)
Proposed project steps with time estimates
Meet & greet process with members of our board
Establish skill sets and roles to compliment our goals for Kiwi Kids Music
Create a supportive game plan to role out as we step into the new financial year.
We namely seek to fill the roles of:
Chairperson
Treasurer
Secretary
but have openings for additional board members to strengthen our current board.
Achieving new members for our board by March 2021 would be fantastic!
What We Have In Place
Kiwi Kids Music was founded in 2014 by iconic Kiwi and children's songwriter Arthur Baysting.
Sadly we lost Arthur to cancer last year.
Arthur had formed our KKM board with NZ children's entertainer Suzy Cato who stood as our chair until early this year.
In this time we have gained charitable status, built a website (www.kiwikidsmusic.co.nz), established branding and grown our spotify, facebook and instagram pages.
Each year we partner with APRA to deliver the NZ children's music awards. We also deliver live performance opportunities for families to enjoy, as well as professional development workshops for our members, along with a strong support network of Kiwi Kids artists.
Our goal is to strengthen all our resources in 2021 and take the next step in growing our organisation.
---
Kiwi Kids Music
Arts and Culture
Children
Education
Environment
Health - Children
Health - Family
Health and Nutrition
Mental Health
Wellbeing
Wellbeing - Children
Youth

New Zealand wide
Mission
Kiwi Kids Music is an organisation formed to nurture NZ children's music/content creators; and to advance the potential of kiwi kids to live healthy fulfilling lives, through the support of music that's made especially for them – their stories, their songs.
What we Do
The organisation works to provide our members personal and business development workshops; networking opportunities; financial and legal advice; and promotion via our website, social media pages and events, through which they can reach and extend their audience. In doing so we provide kiwi kids and their families local content, made specifically for them, which connects more closely to their community; engendering awareness and a sense of belonging. The music covers all genres and age groups; it entertains, informs, educates and encourages emotion and physical response; participation and fun – all crucial to an individual's wellbeing.