Volunteer Online: Help Foreign Students Learn English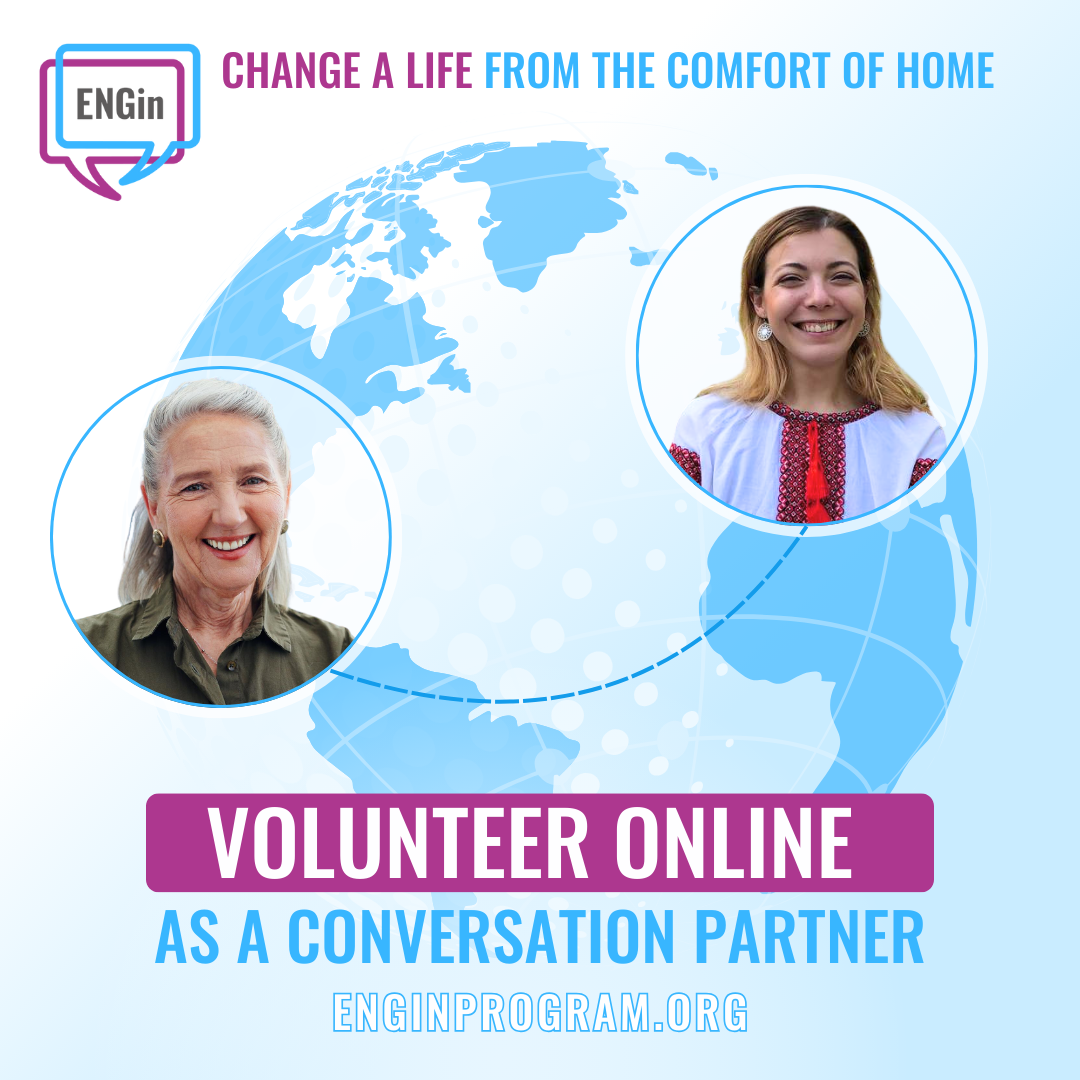 Volunteer Online: Help Foreign Students Learn English
ENGin
Estimated Time: 15 - 25 Hours Over 4 - 12 Months

ENGin is looking for volunteers aged 14-25 to serve as speaking buddies for international students. This is a super-flexible and unique opportunity to make a difference without leaving your room. Plus, you'll get to know peers across the world! Here's how it works: we'll pair you up with a Ukrainian student to video chat each week at times that are convenient for you. We match students and volunteers based on age, interests, and schedules. All of our students have a basic knowledge of English, and we also provide session plans for you to use. The commitment starts at 1 hour/week. To join our team, please fill out this short form: https://forms.gle/QSXn8jN8uUPoMrK26. Then, we'll email you to schedule a 15-minute video call to get to know you better and answer any questions. ENGin is a registered nonprofit helping a generation of Ukrainian youth improve their spoken English and intercultural skills, equipping them to access academic and professional opportunities. You can learn more
Working location
Any online platform (Zoom, Google Meet, Skype etc)
Proposed project steps with time estimates
1. Filling out a short form
2. Scheduling a 15-minute video call to get to know you better and answering any questions.
3. Getting matched with a student
4. Conducting your speaking sessions
What We Have In Place
Volunteers will be provided with all needed materials (session plans, activities etc) for their speaking sessions. They can also attend Volunteer Training to learn all the necessary information about their volunteering.
---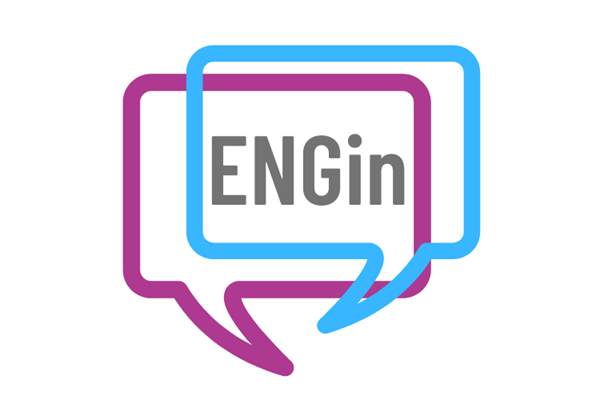 ENGin
Virtual
Mission
ENGin is a peer-to-peer ESL program providing free, high-quality speaking practice for English learners while offering English speakers a flexible and rewarding volunteer opportunity.
What we Do
ENGin matches fluent English speakers with Ukrainian students who need to improve their spoken English. Our program was founded to fill a major gap in English-language education in Ukraine: while many teenagers study English grammar and vocabulary in school, few have access to high-quality, affordable opportunities to practice the essential skill of speaking. ENGin allows volunteers to make an impact without leaving their rooms while also expanding their cultural horizons. We work with volunteers ages 14-22; the commitment starts at 1-2 hours a week.