Redesign Banner for Perinatal Wellbeing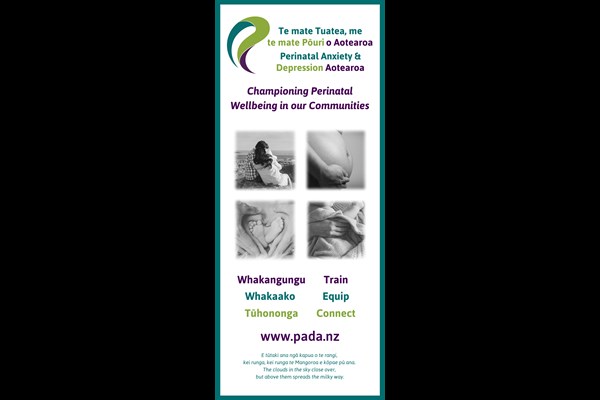 Redesign Banner for Perinatal Wellbeing
Perinatal Anxiety & Depression Aotearoa
Estimated Time: 5 - 10 Hours Over 1 - 2 Days

PADA - Perinatal Anxiety & Depression Aotearoa provides education & training for people supporting parents suffering from anxiety or depression during pregnancy, childbirth and early parenting. Our audience is primarily health care providers (midwives, GP's, counsellors, Plunket/Tamariki Ora, social workers, nurses etc). We travel Aotearoa holding one day training seminars attended by these services, along with advocating for better outcomes for parents. We do not receive government funding and rely on fundraising, donations and grants to achieve our purpose. PADA is needing to redesign our banners that are displayed at seminars and conferences. We are becoming more aware that having pictures of babies and parents on our imagery is not culturally sensitive and keen to have different ideas suggested to us. PADA is holding a Māori Perinatal Mental Health Hui on 4 Nov and would like new banners designed in time for this event. We have funding for the printing, but not redesign.
Working location
We are located in Wellington, but the person working on this can be located anywhere as communication will be by email or Zoom. Our usual work hours are Mon/Wed/Fri 9 am - 3 pm but the person can work on the project in their own time.
Proposed project steps with time estimates
Talk with PADA team for purpose of our work and what we want the banner to portray. Our audience is service providers, but we want to also want parents to see the banner and be reassured that help is out there for them.
Consultation of images during this process will be required to make sure we are being culturally sensitive.
Need to make sure to have the PADA logo on the banner.
Our kaumatua suggested the use of pohutukawa tree, as they are usually always found growing on windswept cliffs and are very strong with the amount of pummelling from the weather they get! This could be said for someone going through anxiety/depression.
Also harakeke/flax is very symbolic of the strength of a family but this does get widely used in a lot of promo work for whānau in Aotearoa already.
Maybe consider nature/landscape images
What We Have In Place
---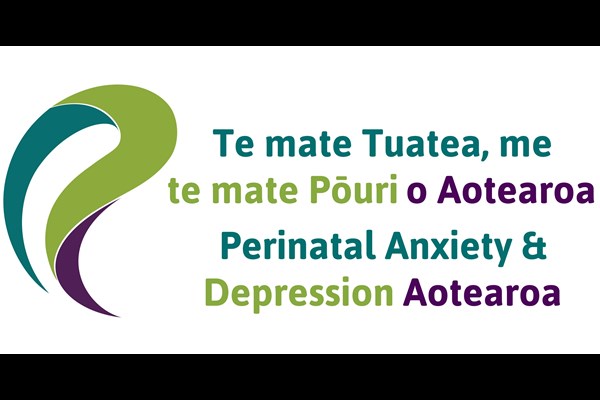 Perinatal Anxiety & Depression Aotearoa
Education
Health
Health - Family
LGBT
Maternal Health
Men
Mental Health
Parental Support
Wellbeing
Women

Virtual
Mission
Championing awareness and facilitating best practice in perinatal mental health and wellbeing to ensure all families have access to appropriate information and support.
What we Do
PADA provides education and training for those supporting parents, primarily healthcare providers, with anxiety or depression during pregnancy, childbirth and early parenting.