Curious Minds south Auckland Project Showcase Publication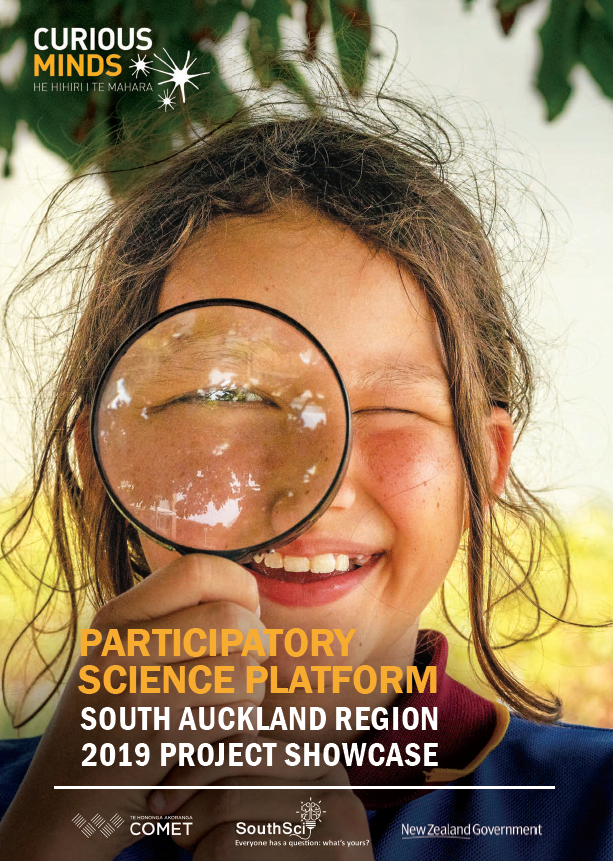 Curious Minds south Auckland Project Showcase Publication
Te Hononga Akoranga - COMET Auckland
Estimated Time: 20 - 30 Hours Over 1 - 2 Months

Te Hononga Akoranga - COMET is a charitable trust and CCO that works to improve educational equity across Tāmaki Makaurau. Our flagship science, technology, engineering and maths (STEM) initiative, Curious Minds south Auckland, is a programme that provides funding and support to community-led STEM research projects. Our mission is to engage all youth in science and technology through hands-on, collaborative project-based learning. Every year, we publish a showcase document to highlight our project successes and impact stories. We are looking for an enthusiastic, talented communications person/writer to work with our small team and support the development of our 2020/21 showcase document. Our 2019 showcase document is available here as an example: https://cometauckland.org.nz/assets/files/2019-SouthSci-Showcase-WEB.pdf
Working location
Remote working is preferred. COMET is based in Auckland CBD and our team would be happy to have meetings in person during office hours either hosted at our office or at a cafe.
Proposed project steps with time estimates
Step one: Volunteer briefing and reviews relevant materials
COMET will host a briefing meeting and provide relevant project materials to the volunteer for their reading.
Likely time commitment for volunteer: 1 hour meeting, 1-2 hours reading
Step two: Project case study research and write up
We will require brief case studies of 10 projects (approx. 1/2 page - 2 pages each). There is sufficient information available to write these up, but the volunteer may want to contact the project leads for specific quotes or additional details.
Likely time commitment for volunteer: 15 hours? (may vary depending on case study content)
Step three: Feedback
Volunteer gives not for profit first read of draft case studies. Not for profit gives feedback, which is incorporated by volunteer into the draft. The final draft content is checked off by not-for profit.
Likely time commitment for volunteer: 1-2 hours
Step four: Design review
The volunteer's case studies will be incorporated into our draft showcase document by our in-house graphic designer. The volunteer will need to allow time to review this draft and provide feedback/edits.
Likely time commitment for volunteer: 1-2 hours
We would like to start work on this publication in March 2022, with a deadline for publication by 30 June 2022.
What We Have In Place
Most project information is available, but the volunteer may want to conduct interviews to get more details or quotes for specific case studies.
The design of the showcase document will be completed by the COMET team in-house (including layouts, photos etc). We just need help with writing up succinct, engaging and impactful case study stories.
---
Te Hononga Akoranga - COMET Auckland