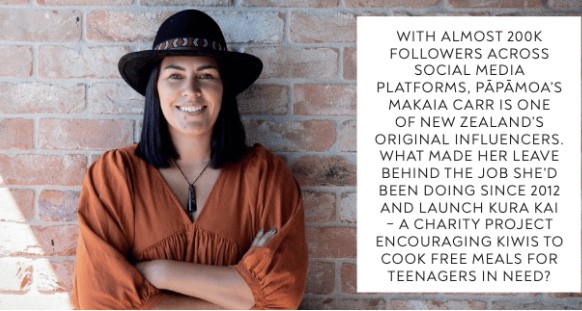 Kura Kai Volunteer Cooks
Kura Kai
Estimated Time: 1 - 5 Hours Over 2 - 3 Weeks

At Kura Kai we live by the value of manaakitanga with a simple kaupapa of "whānau cooking for whānau". We do this by raising funds to purchase chest freezers, which we donate to the High Schools we support. We then build a local community of volunteers who give their time, money and resources to cook nutritious family meals to help keep the freezers well stocked. Each School is then responsible for identifying the need and distributing the meals to support our rangatahi and their whanau. We have chosen to support secondary schools as our main focus for a couple of reasons. One being that we know how important a completed Secondary Education is to the future of our rangatahi and if Kura Kai can be one more reason they choose to stay in school with a focused mind then that makes us very happy. We also want to encourage the practice of "Manaakitanga" in our rangatahi and teach them the value of "Caring for their Community". We are in over 30 High Schools around New Zealand.
Working location
Cooking of the meals can be done in the comfort of your home, or grab a team of workmates and come together for a cook up.
Proposed project steps with time estimates
Simply make some home cooked meals, freeze then connect in with your local Kura Kai Volunteer Coordinator who will take your meals to a local college. There are no time commitments or quantity of meals required which makes this an easy way to support your local community when you can.
We find this is a great activity for a group of work colleagues who can either cook at work if their office has a kitchen, or head around to someones house for a few hours. Not only a great team building activity, but a productive way to help others and give back.
What We Have In Place
---