Friendly happy receptionist!

Friendly happy receptionist!
Citizens Advice Bureau Napier Inc
Estimated Time: 3 - 4 Hours Over

Looking for friendly happy receptionists to meet and greet our clients. This is a great supportive volunteering role if you are looking for experience to get back into the workforce.The perfect person would be someone who has a happy disposition and able to commit to one shift each week long term. Someone who enjoys working in a team but also able to manage their own responsibilities whilst on duty.
Working location
Citizens Advice Bureau reception Bower House, 18 Bower Street Napier South Napier
Proposed project steps with time estimates
Immediately available. Training and induction over 2 sessions before commencing duties.
- Some simple admin tasks required
- The post includes directing people to the right person as we also manage clients for Health HB and Peoples Advocacy Society and the Justice of the Peace.
- Other tasks are simple housekeeping and some data entry.
What We Have In Place
Full training and support given.
Peer support. training shared between experienced receptionist and manager.
cab.org.nz
---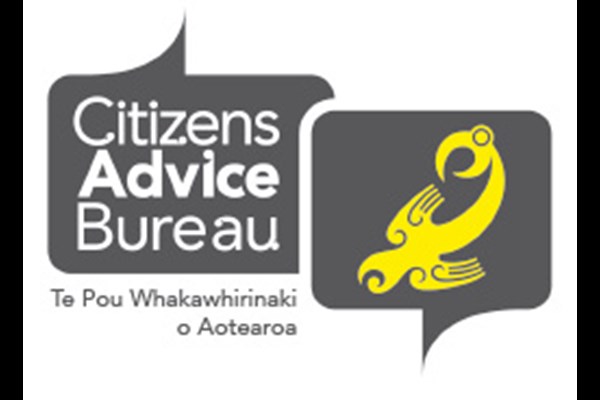 Citizens Advice Bureau Napier Inc
Accessibility
Arts and Culture
Children
Civil Rights
Community Group
COVID-19 Support
Disability
Education
Elderly
Environment
Family Support
Family Violence
Financial Support
Food
Good Cause
Health
Health - Children
Health - Elders
Health - Family
Health and Nutrition
Homelessness
Housing
Justice and Legal Services
LGBT
Maternal Health
Men
Mental Health
Parental Support
Social Services
Violence Prevention
Violence Support
Wellbeing
Wellbeing - Children
Wellbeing - Older People
Women
Youth

Napier
Mission
CAB is a not-for-profit organisation, operated by trained, local volunteers. We provide an impartial and confidential information and advice service about people's rights, responsibilities and services available. We're here for everyone, about anything. Our services are free to the community.
What we Do
We provide an impartial and confidential information and advice service to our local community. We have a Justice of the Peace available daily, and there is a free Lawyer clinic on a Saturday morning. CAB Napier provides a settlement support service to migrants new to Hawke's Bay. We can provide assistance to settle into the community.