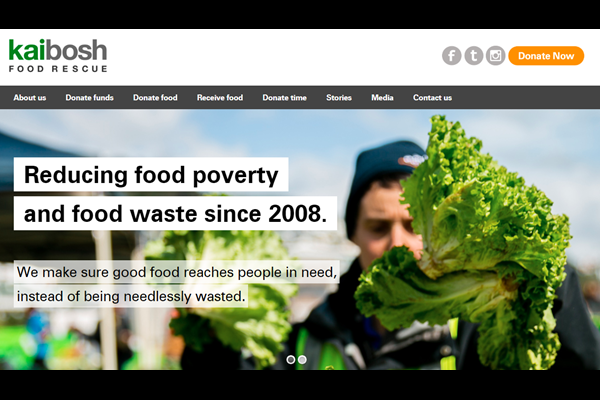 Help revamp our website!
Kaibosh Food Rescue
Estimated Time: 40 - 80 Hours Over 1 - 2 Months

At Kaibosh Food Rescue we work to reduce food poverty and food waste, rescuing quality surplus food and redistributing it to charities and community groups supporting people in need. We have been operating since 2008 and have three branches: Wellington City, Hutt Valley and Kāpiti-Horowhenua. We need help to refresh our website, improving the design and user experience. We currently have a working website and would like to make a number of adjustments to take it to the next level. The Kaibosh website helps us to connect with the community, communicate the work we're doing, inform groups on how they can receive food, and gain supporters - volunteers, food donor businesses and financial donors. Our website is key to our work and we would love your assistance to improve it.
Working location
Our Kaibosh Wellington City base is located in Mount Cook. Meetings could be held at our base, or at a location that suits you (in-person would be our preference for meetings). The work could be done from our office, or remotely.
Proposed project steps with time estimates
Week 1 - Meet with the Kaibosh team and discuss the project.
Weeks 2 to 3 - Create a plan for improving user experience and design.
Week 4 - Begin working on the website changes.
Weeks 5 to 8 - Review and complete changes.
This schedule is flexible, depending on your schedule.
What We Have In Place
Our website is built on the WordPress platform, using a template which has been customized. We are looking for someone who has experience in website design and development.
---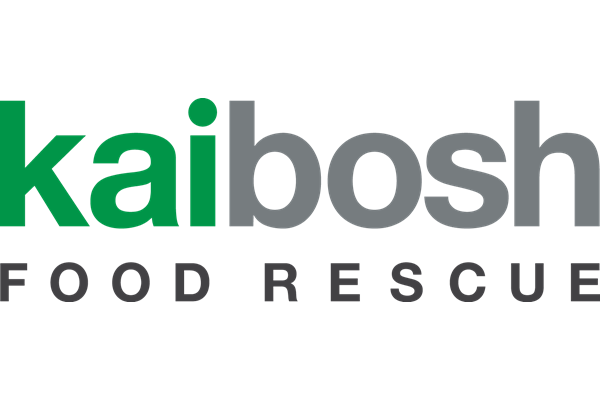 Kaibosh Food Rescue
Children
Community Group
Elderly
Environment
Family Support
Food
Good Cause
Health
Health - Children
Health - Elders
Health - Family
Health and Nutrition
Homelessness
Men
Mental Health
Parental Support
Social Services
Wellbeing
Wellbeing - Children
Wellbeing - Older People
Women
Youth

Wellington
Mission
Our vision is: Zero Food Poverty, Zero Food Waste. Our mission is: To be the link between the food industry and those that support people in need.
What we Do
Kaibosh is based in Wellington and is New Zealand's first food rescue organisation. We link the food industry with community groups that support people in need ensuring that quality surplus food reaches those who are struggling rather than being needlessly discarded. This benefits both our community and our environment. Working in Wellington and the Hutt Valley with the help of a dedicated team of more than 200 volunteers, Kaibosh rescues and sorts food 7 days a week. We deliver up to 25,000kg of quality surplus food each month to community groups that support people in need. This is the equivalent of 71,000 meals provided to those who need it most, as well as a 19,400kg reduction in carbon emissions.