Redesign/Redo/Rebuild our website!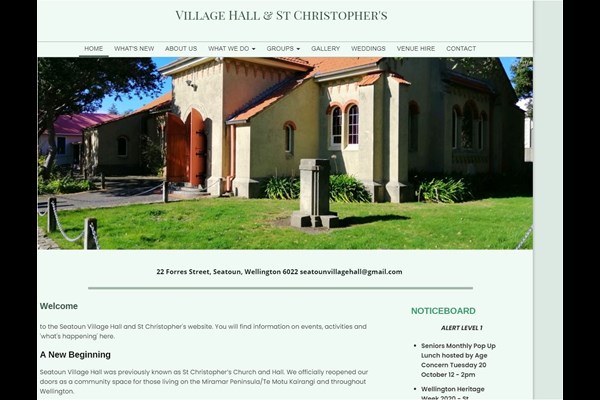 Redesign/Redo/Rebuild our website!
Miramar Peninsula Community Trust
Estimated Time: 15 - 20 Hours Over 3 - 4 Weeks

The Village Hall and St Christopher's community venues are run by a charitable trust. Our website www.seatounvillage.co.nz was first built 4 years ago on Freeparking. Over the years our organisation has changed and so has the need to continually update the website has increased. it has great information however because the way it was originally built any edits have actually made the website, clunky and stale and does not accurately reflect who we are or what we do. So we are at a crossroads and need guidance with our website. Can we rebuild the platform/website using some of the existing information and also have the ability to edit and add photos and more information/articles when required without the new information changing the look and feel of the new website. Or perhaps there is another solution? Is there anyone willing to take on this project? This project is incredibly important as this is one of the main ways people find us and find out what we do. A great community asset.
Working location
Happy for Volunteer to be outside of Wellington. Although I am a part time worker ( Mon - Thurs 9.30 - 1.30pm) I am happy and flexible.
Proposed project steps with time estimates
I have no idea how long something like this will take. At the end of the day I would like a website that looks great, has good functionality and has a good editing capability.
What We Have In Place
---
Miramar Peninsula Community Trust
Community Group

Wellington
Mission
To make the Seatoun Village Hall and St Christopher's a place of choice for the community To continually accommodate and cater for all community oriented activities and events To provide an environment where everyone feels safe and welcomed, To nurture and promote participation in activities
What we Do
We are a dynamic organisation where we host community events. We have a range of activities ion offer for a range of ages and stages. Some are run by hirers and others are run by volunteers and community groups. we also hire out the hall and church for private functions.